BEREC events 2019
Public debriefing on outcomes of the 39th BEREC ordinary meetings
Event location: Belgium, Brussels
Application deadline: 17-06-2019
On 19 June 2019 BEREC held the public debriefing to present the results from its 39th ordinary meetings (12-14 June 2019 in Brussels, Belgium).
The main topics presented during the event were as follow: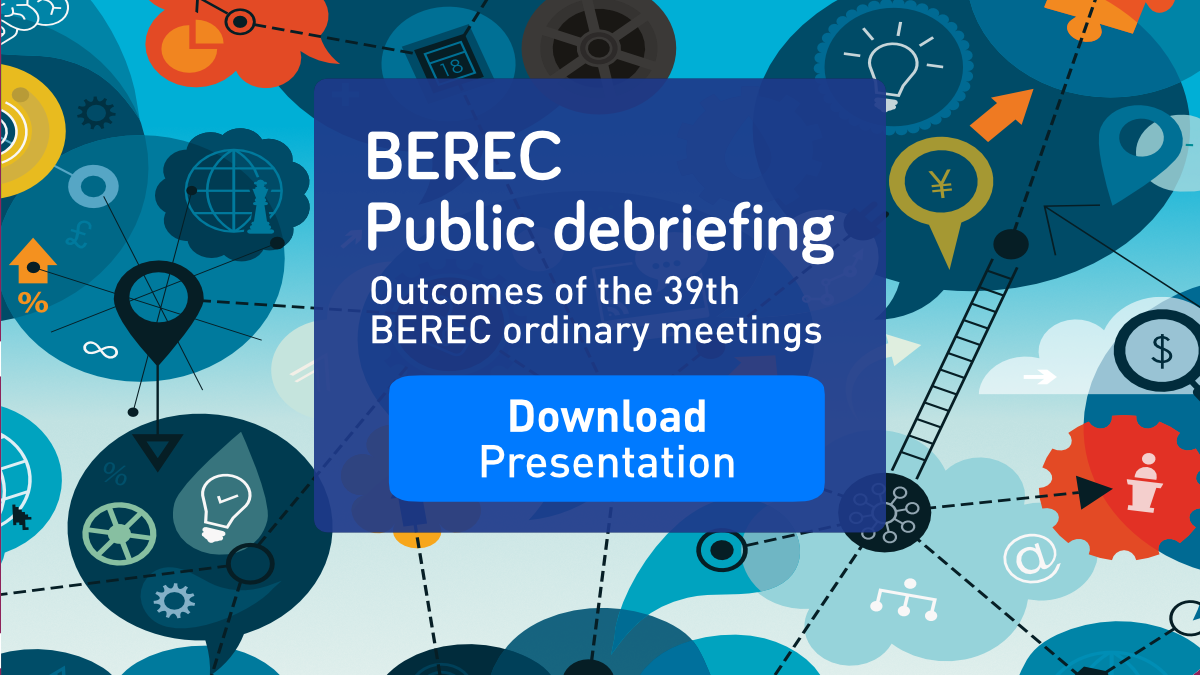 - Roaming;
- Data economy;
- Working arrangements with RSPG.
During the public debriefing, the BEREC Chair also announced the launch of the four public consultations on the following documents:
Draft BEREC Guidelines on the minimum criteria for a reference offer relating to obligations of transparency;
Draft Call for Initial Stakeholder Input on the BEREC Guidelines on the Criteria for a Consistent Application of Article 61(3);
Draft BEREC Guidelines for the notification template pursuant to article 12, paragraph 4 of Directive 2018/1972 of the European Parliament and of the Council;
Draft BEREC guidelines on common criteria for the assessment of the ability to manage numbering resources by undertakings other than providers of electronic communications networks or services and of the risk of exhaustion of numbering resources if numbers are assigned to such undertakings.
Video recording of the BEREC public debriefing
The personal data provided for the registration is processed according to the European Commission's privacy statement.