BEREC events 2020
BEREC invited stakeholders (e.g. operators, associations, equipment vendors, towerCOs, municipalities) to present their views in relation to mobile infrastructure sharing in the context of 5G. 
The workshop was well attended, with 110 participants from 21 stakeholders and 22 NRAs. Ten stakeholders shared their views on the topic and addressed questions that BEREC had set out in advance. 
BEREC thanks participants for sharing their views in particular, about how operators consider software and virtualisation in the context of 5G could change the way BEREC thinks about infrastructure-based competition.  BEREC will continue to be interested in practical examples of how these features might materially alter the way the 2019 Common Position should apply.
Here you may find the Summary Report on the Outcomes of Mobile Infrastructure Sharing workshop, approved by the BEREC BoR on 18 December, together with presentations/contribution from stakeholders.
Notes for editors: Mobile infrastructure sharing is important to many stakeholders including BEREC. As long as sufficient infrastructure-based competition is maintained, infrastructure sharing allows cost savings and makes more extensive coverage viable.  BEREC's current thinking on the subject is set out in document BoR(19) 110 (the "2019 Common Position"), which was based on document BoR(18) 116 (the "2018 Report").  Essentially, the 2019 Common Position identifies and describes factors to be considered by NRAs when assessing an infrastructure sharing agreement, where they have competence to do so.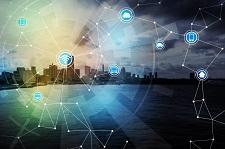 Related documents