BEREC events 2021
Public debriefing on outcomes of the 46th BEREC ordinary meetings
Event location: online event
Application deadline: 17-03-2021
On 17 March 2021 BEREC held its first public debriefing to present the 46th BEREC plenary meeting outcomes.
Together with the Working Group Co-chairs the BEREC Chair 2021 Michel Van Bellinghen (BIPT, Belgium)  presented the documents adopted for publication and public consultations. The incoming BEREC Chair 2022 Annemarie Sipkes (ACM, the Netherlands) invited stakeholders to contribute early inputs to the BEREC Work Programme 2022.
During the event the speakers presented:
-    BEREC Opinion on the revision of the Broadband Cost Reduction Directive;
-    For a swift, effective and future-proof regulatory intervention: BEREC Opinion on the European Commission's proposal for a Digital Markets Act ;
-    BEREC Guidelines on Geographical surveys of network deployments regarding the consistent implementation of Article 22 (2), 22 (3) and 22 (4).
BEREC Chair also launched the public consultations on the following documents:
-    Draft BEREC Report on the harmonised definitions for indicators regarding Over-The-Top (OTT) services, relevant to electronic communication markets;
-    Draft BEREC Report on the ex-ante regulation of digital gatekeepers;
-    Draft BEREC Report on how to handle third-party payment charges on mobile phone bills.
Presentation of the BEREC Public debriefing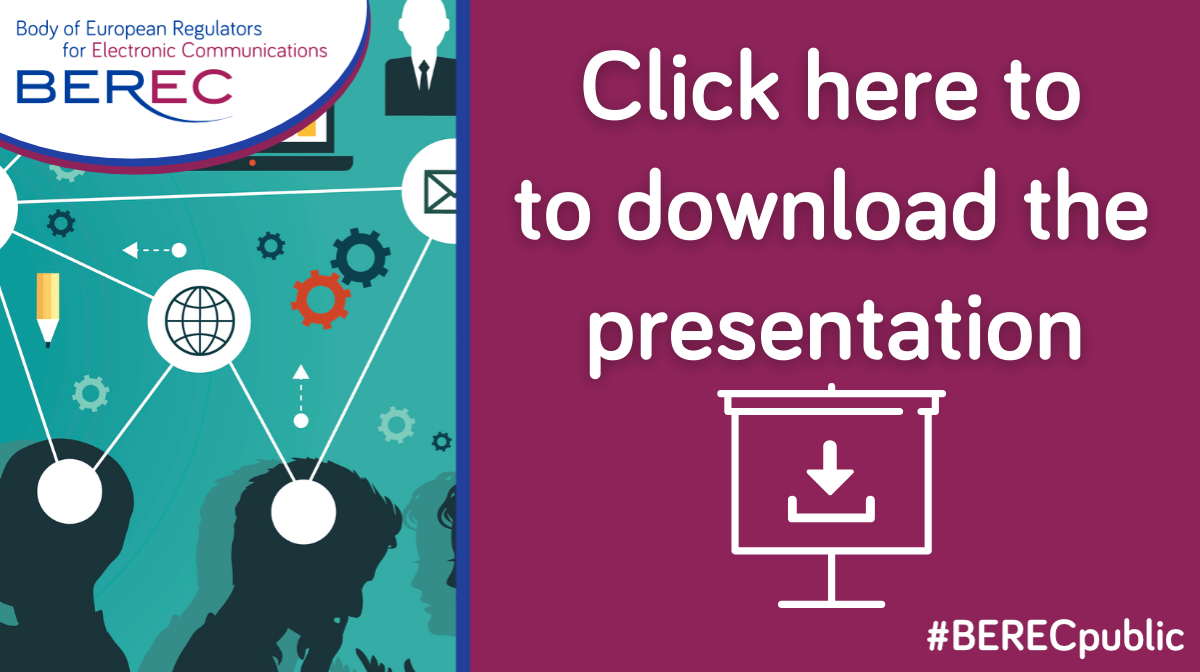 Recorded video of the Public debriefing