BEREC publishes overview of the impact of Covid-19 along with the monthly summary report on internet capacity
This month, along with the monthly summary report on the status on internet capacity, the Body of European Regulators for Electronic Communication (BEREC) has published an overview of the experiences of regulatory and other measures taken in the European electronic communications' market since the breakout of the COVID-19 crisis.
The overview covers nine categories, including consumer protection, disinformation, numbering issues and tracing applications, to name a few.
The overview is based on the reports received from the respective National Regulatory Authorities (NRAs) and provides insights into the effective outcomes of enforced activities across the Europe.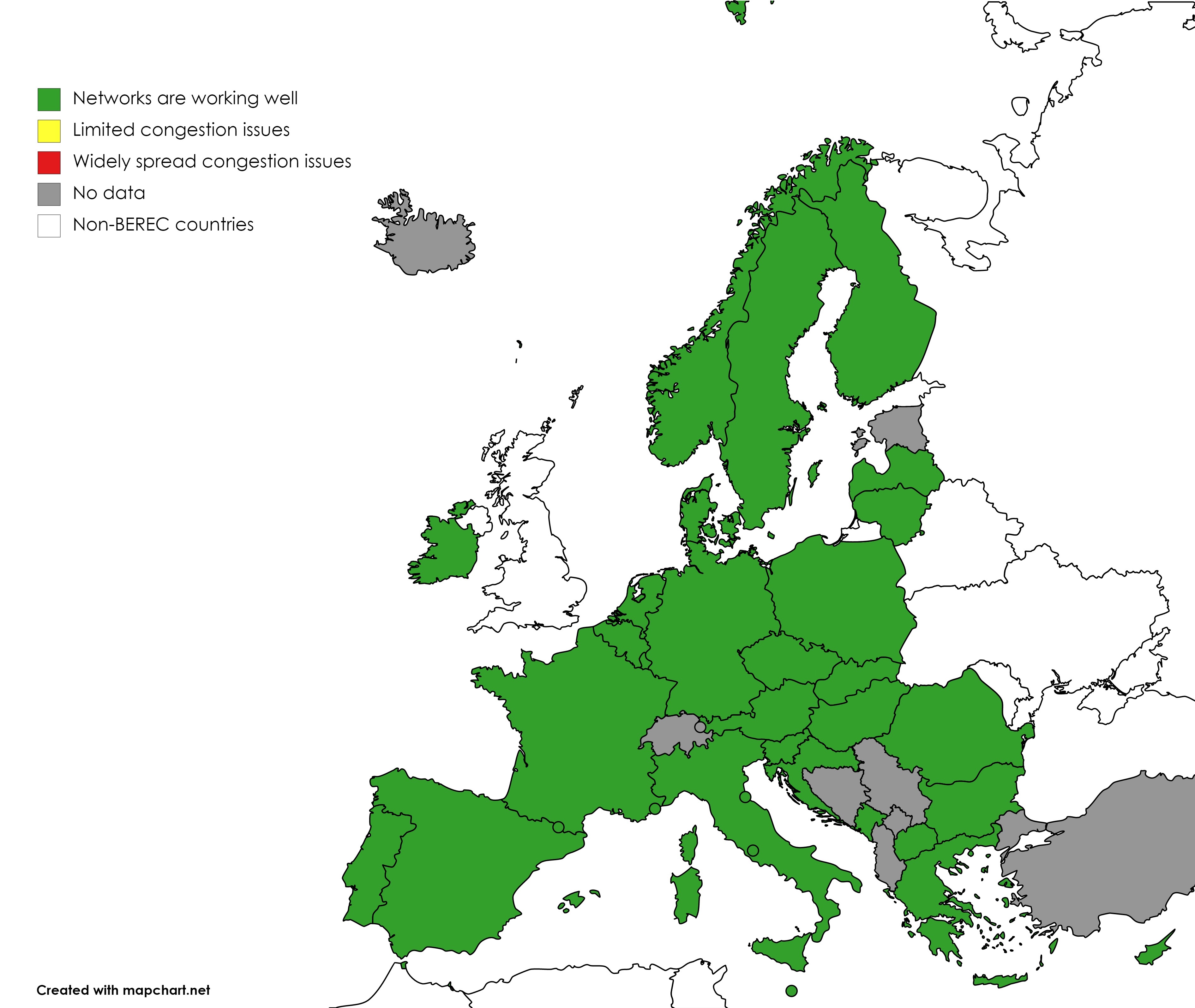 Along with the new overview, BEREC has published the monthly BEREC summary report on the status of internet capacity. It offers an update on the current situation in Europe in light of the Covid-19 pandemic as of 24 November 2020.
All  responding NRAs indicated that no significant network congestions have occurred (see the graphic), though traffic increases were reported by the NRAs in Italy, Poland and Portugal due to new measures being implemented in these countries in November.