BEREC Office Final Account 2014 - ePublication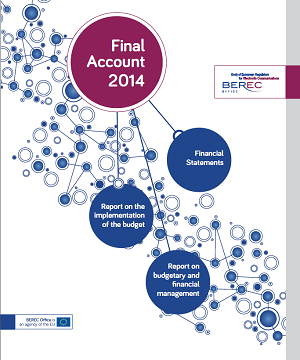 Following the receipt of the Court of Auditors' observations on the provisional accounts of the Office, the accounting officer has drawn up the BEREC Office Final Accounts for 2014.

These final accounts were prepared by the Accounting Officer under her own responsibility, following the applicable accounting principles, rules and methods and taking into account the Court of Auditors' observations mentioned above in relation to the provisional accounts.

According to the provisions of Article 99 (2) of the BEREC Office Financial Regulation (MC/2014/1) the Administrative Manager sent them to the Management Committee for an opinion on these accounts.