BEREC events 2016
The BEREC Board of Regulators (BoR) held its 28th ordinary plenary meeting on 6 October 2016 in Vilnius, Lithuania.
During the meeting the BoR discussed and/or approved the following documents:
Documents approved for publication
Documents approved for internal use
Report on Regulatory treatment of termination rates for voice calls originated outside the EEA;
Follow-up Report on Oligopoly Analysis and Regulation;
BEREC Report on New Bundle Trends;
BEREC Report from the USA study trip.
Documents approved for public consultation
Discussion on topics of strategic importance
Draft BEREC input to the European Commission implementing acts on fair use policy and sustainability of the abolition of retail roaming surcharges.
Documents submitted for information and/or consideration
The BoR took note of the information provided in the following Reports:
Information on the electronic voting procedures since the last plenary meeting;
2016 BEREC Work Programme status update;
BEREC Chair interventions/meetings since the Vienna Plenary meeting;
Draft BEREC input to the EC regarding the implementing acts setting out the weighted average of maximum mobile TRs across EU;
Draft outline for a study on net neutrality and draft tender specification.
Oral up-date on important topics
The BoR was briefed in relation to several other important topics, as follows:
BEREC International activities
Information from Chair including oral update on elections of Chair 2018 and Vice-Chairs for 2017
Information from Commission including presentation on the legislative proposal on telecommunication regulatory framework;
Framework review related developments;
Review of the AVMS Directive;
Media regulation;
Next meeting
The next ordinary meeting of the BoR will take place on 8 and 9 December 2016 in Berlin (Germany) and will be hosted by the German Federal Network Agency  (BNetzA).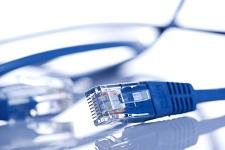 Related documents