Aim of the traineeship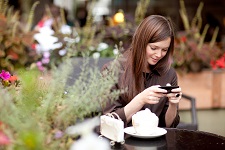 The European "dimension"
Traineeships are intended to offer the possibility to gain experience in the work of the European Union in general and in the work of the BEREC Office in particular. The Traineeship programme creates long-term "goodwill ambassadors" for European ideas and values both within the European Union and outside.
The advantages
Traineeships can provide trainees with an understanding of the objectives and activities of the BEREC and the BEREC Office. The programme can enable trainees to acquire technical and operational experience by means of contacts made in the course of their everyday work in the Agency and to further put into practice the technical knowledge they have acquired during their studies and/or professional careers.
The actors of the Traineeship programme
The aim of this traineeship programme is to attract highly qualified applicants who are competent and strongly motivated and to treat them in a professional manner, so that both parties can profit by the programme.